Piet Blom, Golfer and expert in the golf industry came to us with an idea for a product, a lightweight golf club bag and trolly combination. In collaboration with Bos&Couvee we built a working prototype, the design was subsequently put into production in collaboration with Company.
The challenge
To ensure maximum comfort the golf bag could only weigh 3 kilograms. In addition, the bag had to be able to hold a large variety of different golf clubs. Adding to the challenge was the fact that some of the ways golf clubs can be oriented are patented. To comfortably transport the bag, the center of gravity has to be chosen so that the bag would exert the least amount of pressure on the body.
The solution
A lightweight design
By using lightweight materials the weight of the product was minimised. To achieve this, we iterated the shape of the parts multiple times to  balance to weight, volume and usage of the parts. This led to an enormous reduction of the weight. The weight final of the product is 2.8kg without the clubs.
A balanced center of gravity
By doing multiple mass analysis, a point of gravity was chosen which makes the bag comfortable to carry. The parts are modelled in such a way that the center of gravity of the complete assembly is in this ideal position.
A smart design
To ensure the bag is able to switch effortlessly between the standing and carrying mode a sophisticated system was engineered. The system utilises multiple pneumatic springs, controls and cables.
In addition, a novel system to carry various types of clubs was designed while avoiding the existing patents. Naturally being lightweight at the same time.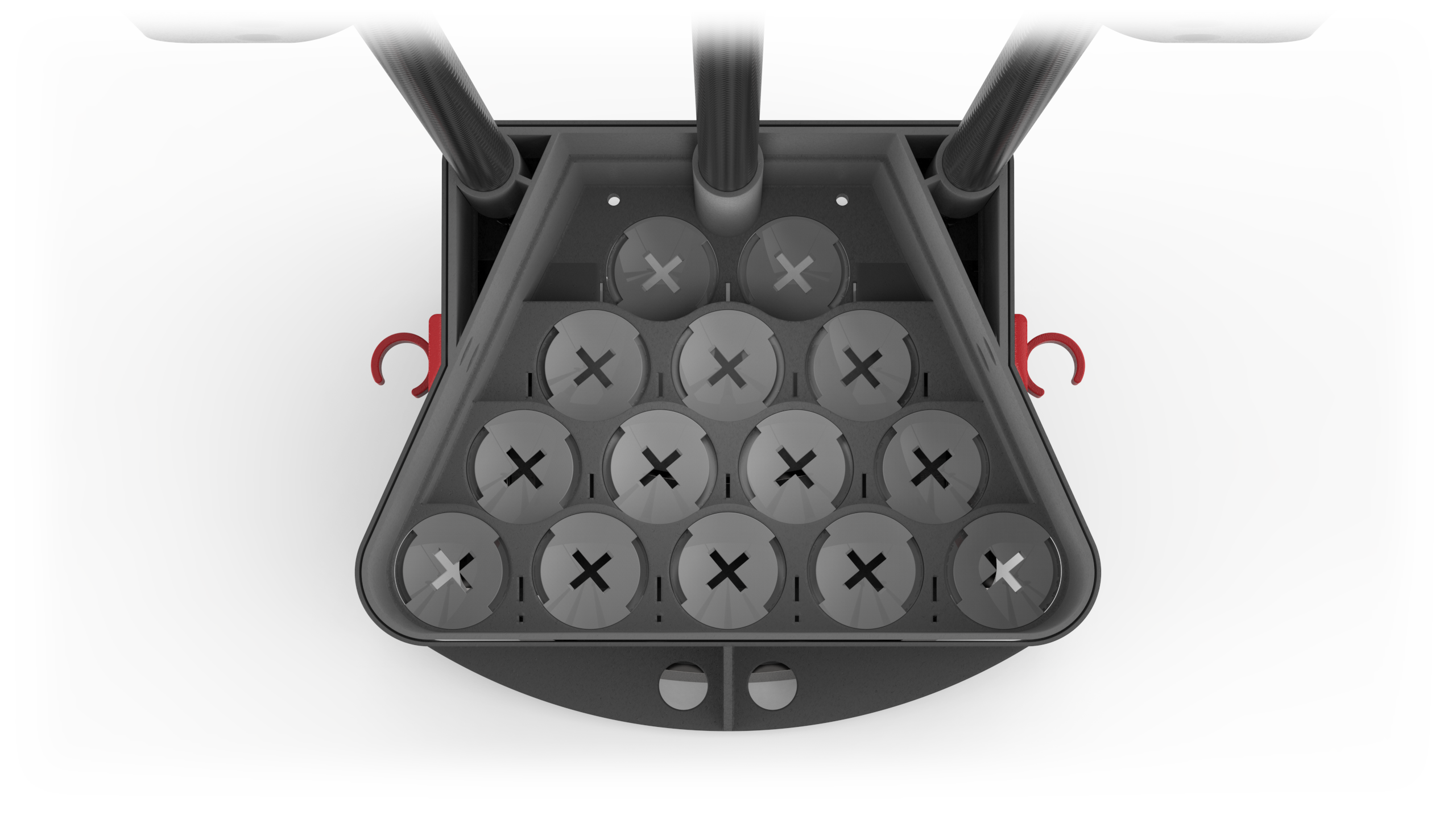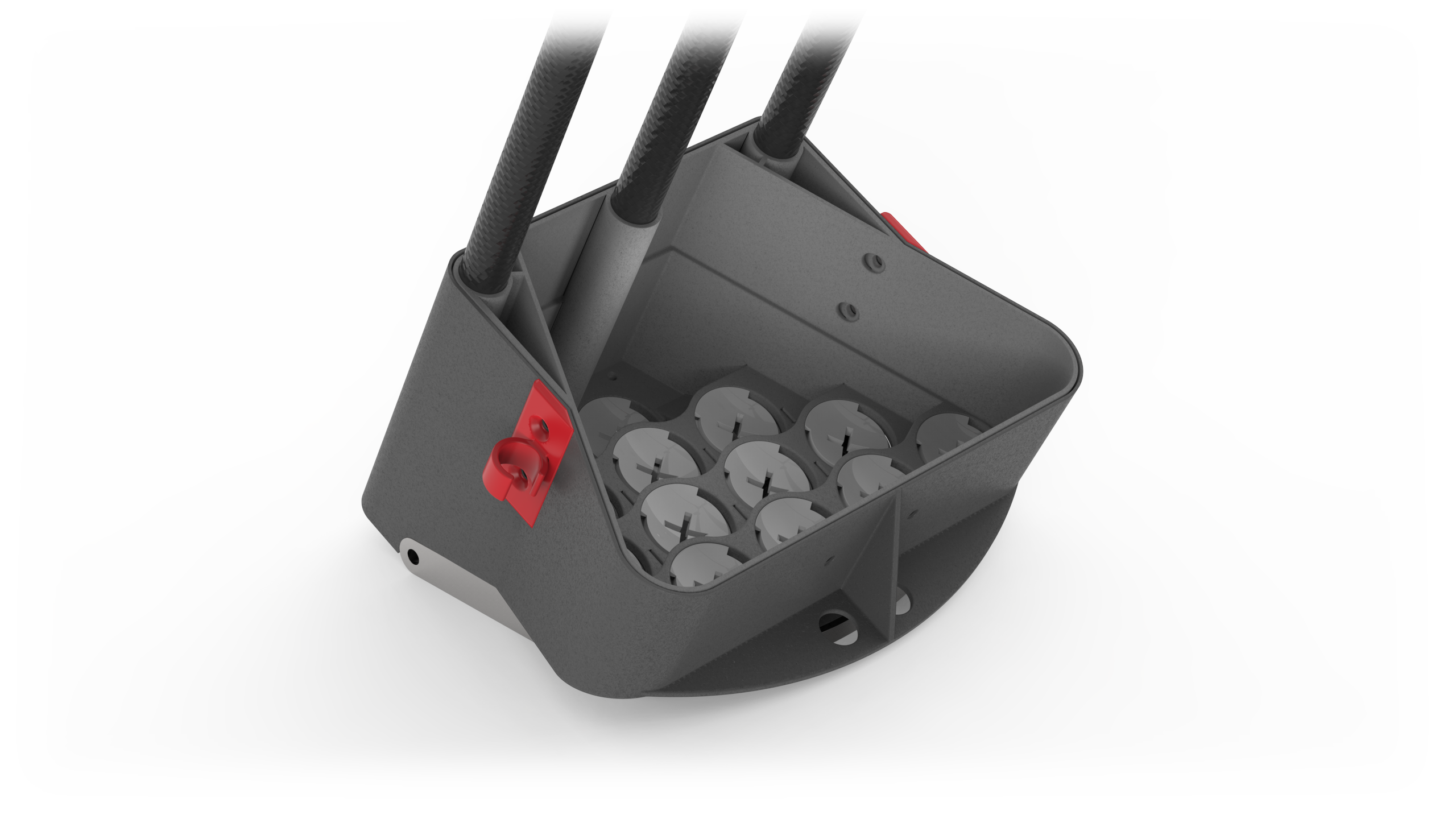 A working prototype
To validate that the product works a prototype was produced. We built this prototype in collaboration with prototyping studio Bos&Couvee. The prototype was produced using various production techniques such as 3D printing, (CNC) milling and laser cutting.
The result
After multiple iterations based on various user tests, the CAD models were prepared for mass production and handed over to the production partner. They realised the production of the design.
See the final result at the website of Piet Blom.