Piet Bom, golfer and expert on the golf world, came up with an idea for a new style golf bag. A lightweight golf bag, that can be worn comfortably by golfers to play golf with golf bags instead of using golf carts. Bos & Couvee created the first concept that subsequently, in collaboration with us, was further detailed to built a full-scale working prototype. The final golf bag design had to be in a state that the next step would be mass production.
The challenge
To ensure comfort the maximum weight of the golf bag, excluding golf clubs, was set to 3 kilograms. In addition, the golf bag had to be suitable for a large variety of sets of golf clubs. The biggest challenge was to come up with an efficient placements of the golf clubs in the bag, that wouldn't breach any already existing patents. The golf bag had to be comfortable to wear and walk around with, so the center of gravity had to be chosen so that the bag leans comfortably against the body and does not tilt over the shoulder.
The solution
A lightweight design
A lot of weight has been saved by using lightweight materials with an advantageous  stiffness/weight ratio. The volume of the components were optimized to make the structure efficiently carry the expected load.
A balanced center of gravity
An extensive center of gravity analysis could be done by further detailing the concept with CAD software. Simplified prototypes were then used to test whether the particular center of gravity location corresponded to the CAD version and whether the bag was leaning comfortable against the hip and on top of the shoulder. If necessary, the components were adjusted so that the center of gravity changed to the ideal location.
A smart design
To ensure the golf bag is easily placed on the golf course and easily picked up, the legs can be folded in / out. By means of gas springs, pulleys and cables the legs of the golf bag can be automatically folded to comfortably switch between rest and moving position.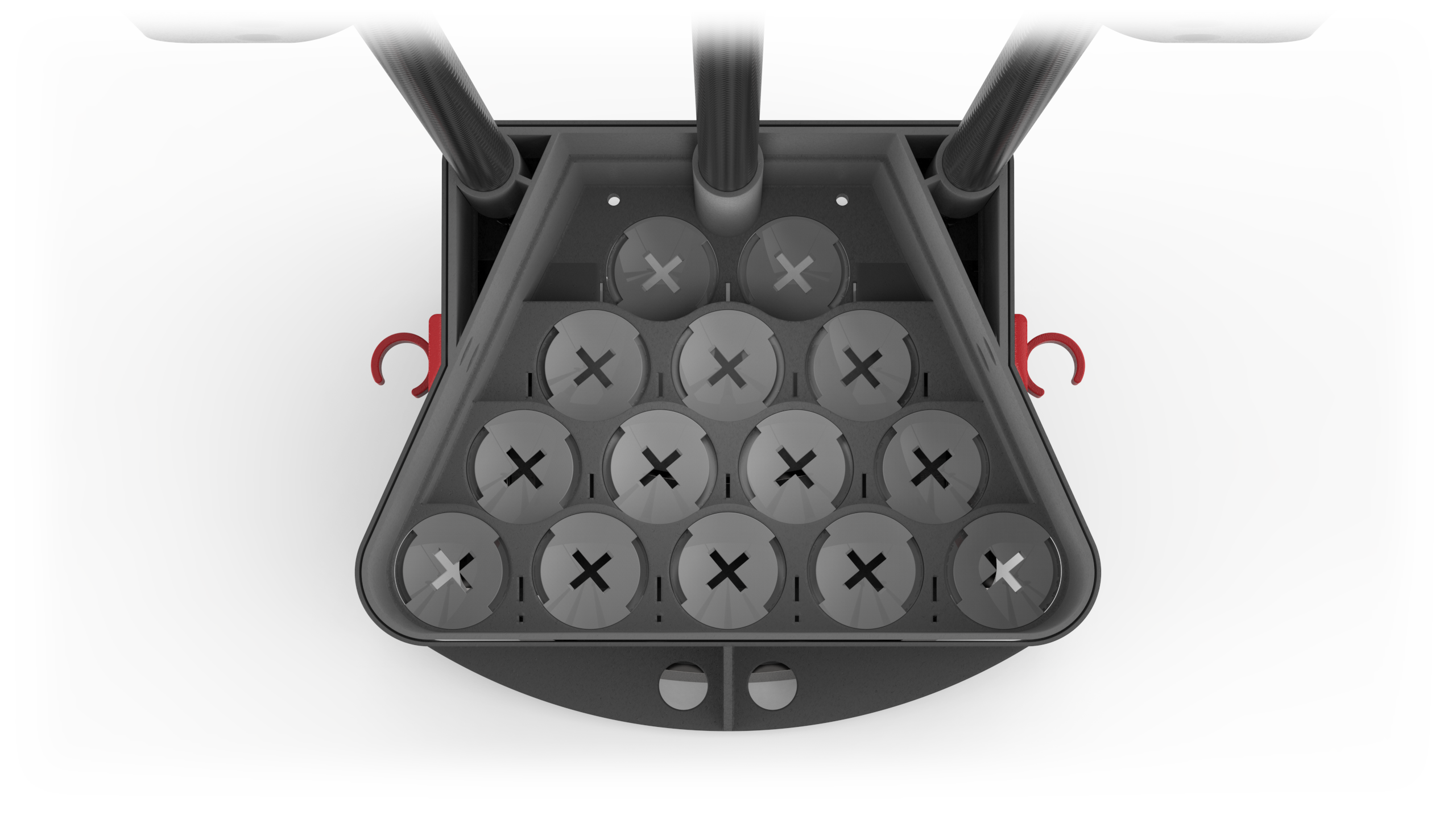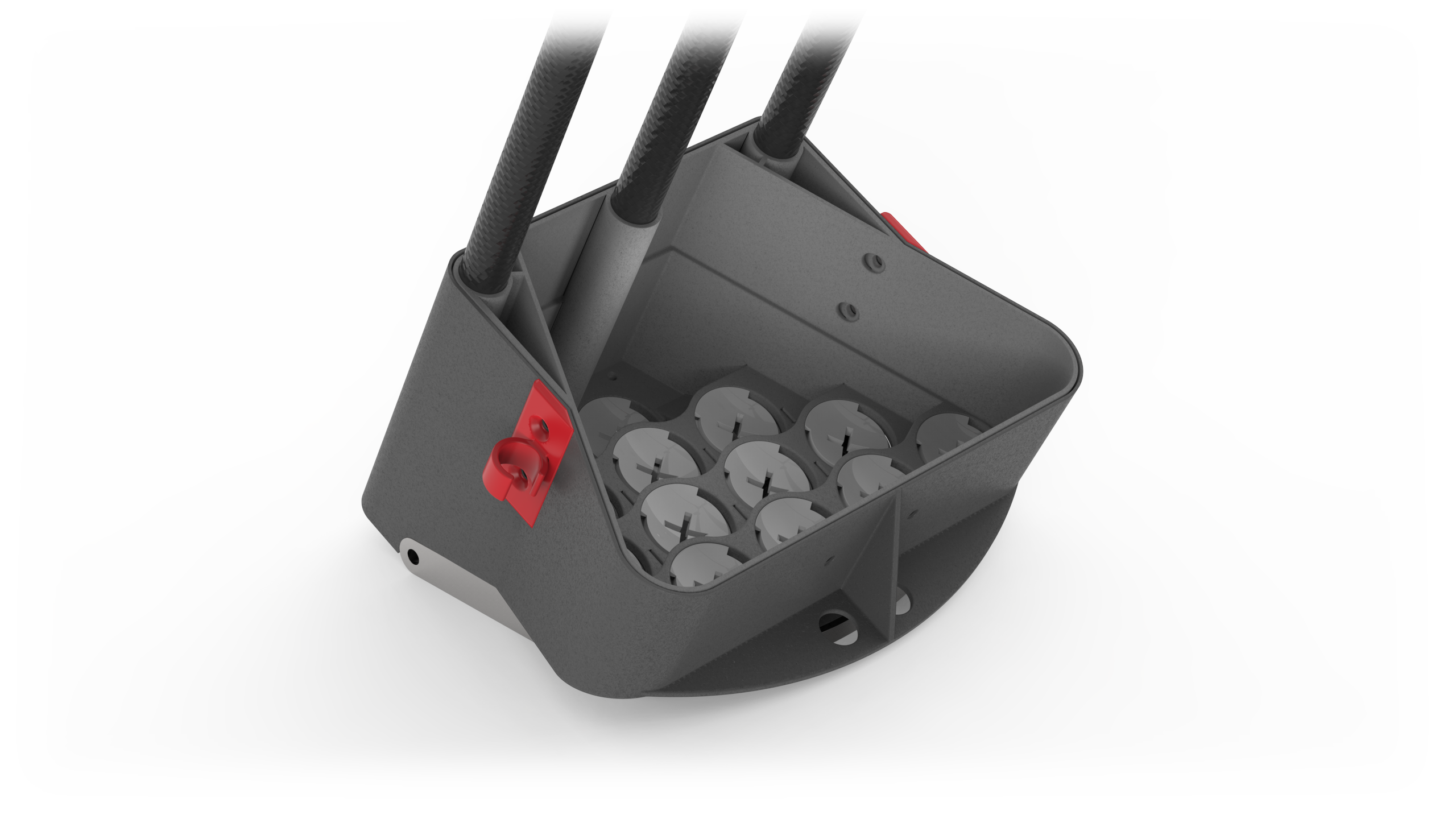 A working prototype
To validate whether the composition of all systems worked, a full-scale working prototype was built after all substeps were completed. Because it was an one of prototype, the manufacturing methods were selected based on low manufacturing time and low quantity of parts. Resulting in the use of 3D printing and laser cutting for the built of the prototype in combination with the use of semi-manufactured components.
The result
After a number of iterations including tests to validate the operation of the subsystems, the final CAD models were made in addition to the full-scale working prototype in order to be able to take the next step towards mass production. The total weight of the final prototype is 2.8 kg without the clubs.
See the final result at the website of Piet Bom.